Vineyards
Only the greatest grapes produce the best wines.
In order to produce a good wine, Ayala's family is aware of the necessity of quality grapes. Due to this, the family is commited to a different approach to winemaking, depending on the varying vineyards where there is a wide range of varieties, soils and climates.
The winery owns 30 hectares of vineyards in the Rioja Alta (Briñas, Haro and Rodezno) and the Rioja Alavesa (Labastida). The different vineyards are subject to an integrated control, overseen by an agricultural engineer within the family, in order to get the better fruits of each and one of them.
From time inmemorial, our forefathers made the wines in the region of Santurnia, as stated by the numerous stone wine presses excavated in the rocks. San Millán's Cartulary describe them as "Briñas, jewish and cristian vineyards from the 11th century".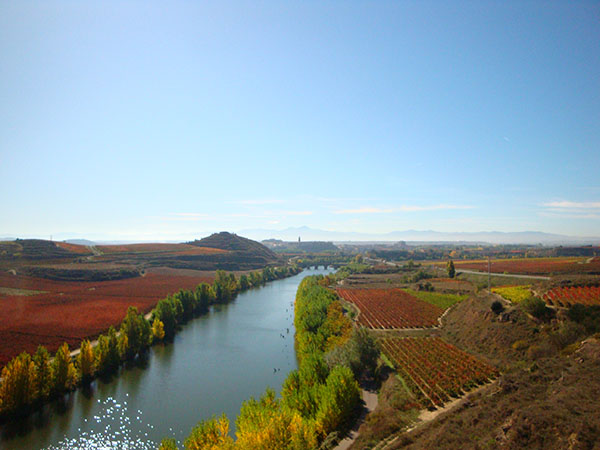 Location
Briñas
La Torca 1
La Torca 2
Barrio
El Portillo
Haro
Vigortilla
San Román 1
San Román 2
San Román 3
Ondón
Carabriñas
Zaco
Labastida
Santurnia
La Calavera
La Torca
Las Ginebras
AndaVerde
Las Saguchas
La Rad
La Tejera
Como Soto
Las Lagunas
Parra
Matadula
Rodezno
El Carrascal
La Berza 1
La Berza 2
---
Click on the vineyard's name to know its location.
Location:
Area: ha
Variety:
Year of planting: